Posts for tag: root canal
By Marconi Dental & Specialty Group
October 31, 2018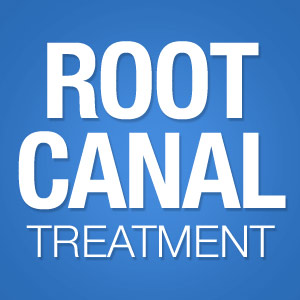 If there was an "Unsung Hero" award for dental procedures, the root canal treatment would win hands-down. Much aligned in popular culture, today's root canal treatment is actually a valuable tool for saving teeth that would otherwise be lost. And contrary to popular belief, root canal treatments don't cause pain — they relieve it.
To help you understand its true worth, here are some common questions and answers about the root canal treatment.
What problem does a root canal treatment fix?
A root canal treatment stops a bacterial infection that has invaded the innermost part of a tooth — the pulp — and is advancing toward the end of the root through small passageways known as root canals. Most people first notice the problem as a sharp pain in the affected tooth that may suddenly dissipate in a few days. The infection has attacked the inner pulp tissue, rich in nerve fibers; when the nerve fibers die they stop sending pain signals. The infection, however, hasn't died: as it advances, you may then begin to experience pain when you bite down or when you encounter hot foods. You may also notice tenderness and swelling in nearby gums.
How does the procedure stop the infection?
A root canal treatment removes all the infected or dead tissue and cleanses the pulp chamber. We enter the pulp chamber through a small access hole created in the tooth's biting surface. After tissue removal, we then "shape" and prepare the empty chamber and root canals (often with the aid of microscopic equipment) to be filled with a special filling. After filling, the tooth is then sealed to prevent re-infection (most often, we need to install a permanent crown at a subsequent visit for maximum protection).
How much pain can I expect during and after the procedure?
During the procedure, none — the tooth and surrounding gums are fully anesthetized before we begin the procedure. Afterward, you may experience mild discomfort for a few days that can be relieved with over-the-counter medications like aspirin or ibuprofen.
What's the ultimate value for a root canal treatment?
The procedure can save a tooth severely damaged by the infection. Even covered by an artificial crown, a living tooth continuing to exist and function normally within the mouth is usually more conducive for optimum oral health than an artificial tooth replacement.
If you would like more information on root canal treatments, please contact us or schedule an appointment for a consultation. You can also learn more about this topic by reading the Dear Doctor magazine article "Common Concerns About Root Canal Treatment."
By Marconi Dental & Specialty Group
June 23, 2018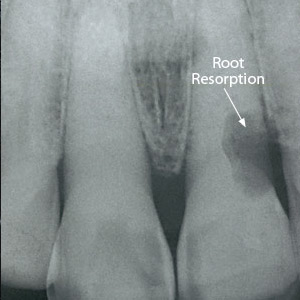 As a new permanent tooth develops, the roots undergo a process of breakdown and growth. As older cells dissolve (a process called resorption), they're replaced by newer cells laid down (deposition) as the jaw develops. Once the jaw development ends in early adulthood, root resorption normally stops. It's a concern, then, if it continues.
Abnormal root resorption most often begins outside of the tooth and works its way in, beginning usually around the neck-like (or cervical) region of the tooth. Also known as external cervical resorption (ECR), the condition usually shows first as pink spots where the enamel is being undermined. As these spots continue to erode, they develop into cavity-like areas.
While its causes haven't been fully confirmed, ECR has been linked to excessive pressure on teeth during orthodontic treatment, periodontal ligament trauma, teeth-grinding or other excessive force habits, and bleaching techniques performed inside a tooth. Fortunately, ECR is a rare occurrence, and most people who've had these problems won't experience it.
When it does occur, though, it must be treated as quickly as possible because the damage can progress swiftly. Treatment depends on the size and location of the resorption: a small site can often be treated by surgically accessing the tooth through the gum tissue and removing the offending tissue cells. This is often followed with tooth-colored dental material that's bonded to the tooth to replace lost structure.
A root canal treatment may be necessary if the damage has extended to the pulp, the tooth's interior. However, there's a point where the resorption becomes too extensive to save the tooth. In these cases, it may be necessary to remove the tooth and replace it with a dental implant or similar tooth restoration.
In its early stages, ECR may be difficult to detect, and even in cases where it's been diagnosed more advanced diagnostics like a CBCT scanner may be needed to gauge the extent of damage. In any case, it's important that you have your teeth examined on a regular basis, at least twice a year. In the rare chance you've developed ECR, the quicker it's found and treatment begun, the better your chances of preserving the tooth.
If you would like more information on root resorption, please contact us or schedule an appointment for a consultation.
By Family Dental Specialty Group
June 28, 2013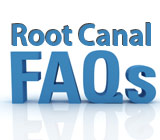 If you think you'd rather wrestle a pack of porcupines than go to the dentist for a root canal treatment — then maybe it's time to think again! This common procedure has been the butt of jokes for a long time. Let's set the record straight by answering some common questions about the much-maligned procedure.
Q: What is a root canal?
A: Coursing through the central part of each root is a hollow space or canal, which contains the pulp tissue. The pulp tissue contains the nerves which respond to temperature changes transmitted through the tooth. When the temperatures are extreme the nerves signal sensitivity and pain. It's also shorthand for the dental procedure that is performed when the pulp tissue that fills these canals develops a disease.
Q: Why do I need to get a root canal?
A: Because an infection or inflammation has developed deep inside one or more of your teeth. When the living pulp tissue — which contains nerves and blood vessels — becomes inflamed or infected, it can cause intense pain. It also releases bacterial toxins, which can lead to further problems.
Q: What happens if I don't get a root canal?
A: Your acute pain may temporarily go away, but the infection won't. It will eventually travel through the tooth's roots into the surrounding tissues. If left untreated, it may result in an abscess or even a systemic infection. That's why you need to take care of it now.
Q: Will it be painful?
A: Generally, a root canal procedure is no more painful than getting a filling. In fact, it starts the same way: An anesthetic is given to numb the tooth and the surrounding area. Then a small hole is made through the tooth's chewing surface and down into the canal. Diseased pulp tissue is removed through the hole via a set of tiny instruments. Finally, the root canal is cleaned, disinfected, filled with inert biocompatible material and sealed up.
Q: What happens after that?
A: Your tooth may be sensitive for a few days after the treatment, but the acute pain will be gone. Over-the-counter pain relievers generally work well for pain relief at this point. To restore your tooth to its fully-functioning state, a crown or other restoration is usually needed after root canal treatment. Properly done, the restored tooth can last as long as any of your natural teeth.
Q: Is there an alternative?
A: Yes. You can relieve the pain by having the tooth removed. But you don't want to go there. Tooth loss can lead to unwanted side effects, like migration of teeth, bone loss and eventually the inability to chew properly. It's far better to save your natural teeth when you can.
If you would like more information about root canals, please contact us to schedule an appointment for a consultation. You can also learn more about this topic by reading the Dear Doctor magazine articles "Common Concerns About Root Canal Treatment" and "Signs and Symptoms of a Future Root Canal."