Posts for: October, 2017
By Marconi Dental & Specialty Group
October 23, 2017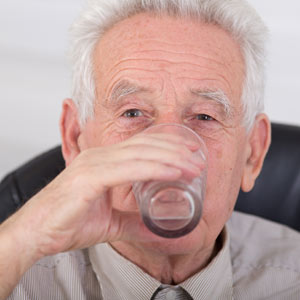 For most dental procedures you're usually back to your regular routine in no more than a day or two (or even hours) afterward. For the most part, the mouth heals rather quickly.
But there may still be a short period of discomfort after tooth extraction, gum surgery or similar invasive procedures. The good news is you will most likely have no need for strong narcotic painkillers — milder, over-the-counter pain relievers are usually sufficient to manage your discomfort.
The most common of these are known as non-steroidal anti-inflammatory drugs (NSAIDs). This group of pain relievers — which include aspirin and ibuprofen — block the release of substances in the body known as prostaglandins that stimulate inflammation that increases pain in damaged tissues. They're much preferred for mild to moderate pain because they don't have the side effects of steroids or narcotics like morphine or codeine. They also tend to be less costly than these other prescription drugs.
But while they're reasonably safe, they can cause problems if you exceed the recommended dosage or use them for prolonged periods. Their blockage of certain chemicals reduces the clotting mechanism in blood leading to a blood-thinning effect. Not only will this increase bleeding, it can also damage the stomach lining and cause ulcers if used over a period of weeks. Improper dosage of NSAIDs has also been linked to miscarriages and repeat heart attacks, which is why they're not recommended for use during pregnancy or with patients with a history of heart or intestinal problems.
But if taken as directed by your physician or dentist — usually no more than 2,400 milligrams a day and only for a few days — such side effects are quite rare. The benefit is much more common: about five hours of pain relief from a single dose for most people. With the help of ibuprofen or similar drugs, you'll be on your feet after your dental work in no time. 
If you would like more information on managing pain after a procedure, please contact us or schedule an appointment for a consultation. You can also learn more about this topic by reading the Dear Doctor magazine article "Treating Pain with Ibuprofen."
By Marconi Dental & Specialty Group
October 15, 2017
Your diet can play as important a role in your dental health as brushing and flossing. What you eat (particularly sugar) could increase your risk of tooth decay despite your hygiene habits. And vice-versa: a nutritious diet may help boost your preventive efforts even more.
Let's look at two very different approaches to diet and see how your dental health is likely to fare under each.
A High Sugar/Low Fiber Diet. Modern western diets heavy with processed foods are inundated with two particular types of refined sugars. The first is sucrose, which comes mainly from either beets or sugar cane. Foods (and beverages) may also contain a refined sugar from corn known as high fructose corn syrup. Refined sugars are added for taste to thousands of products like cake, candy, soft drinks or even condiments like catsup. These "free" sugars are easily processed by bacteria into acid. Combine that with fewer fibrous vegetables in the diet and you have a recipe not only for obesity and other health issues, but tooth decay as well.
A High Fiber/Low Sugar Diet. Fruits and vegetables make up a large part of this kind of diet, while added free sugars much less so. That doesn't make this diet sugar-free: all plant products contain simple sugars produced by photosynthesis. The difference, though, is that these sugars — glucose, fructose and sucrose (natural, not the refined versions) — are more slowly absorbed into the bloodstream during digestion because of the fiber content of fruits and vegetables. You'll also receive other nutrients like vitamins and minerals necessary for good health. Eating this kind of diet will help decrease the risk of tooth decay.
So there you have it: eat more fresh fruits and vegetables and restrict your intake of processed foods and sweets. You may also want to fine-tune a few items to maximize decay prevention: for example, eat starches in their natural form (whole grains, beans or certain fruits) as much as possible rather than refined or in combination with added sugar (cakes, cookies, etc.). And while fresh fruits with their naturally occurring sugars aren't a significant factor in tooth decay, dried fruits (especially with added sugar) might.
Bon appétit!
If you would like more information on proper diets for better oral health, please contact us or schedule an appointment for a consultation. You can also learn more about this topic by reading the Dear Doctor magazine article "Nutrition & Oral Health."